Last year I have purchased the coveted 'unobtanium' fairings from our member Spotthedogg.
Now I've found the time to finally start making molds for these two items. Namely the Solo seat cover and the engine covers fairings.
With the equipment coming in I can finally begin.
For those unfamiliar:
Engine cover fairings
and
Solo seat cowl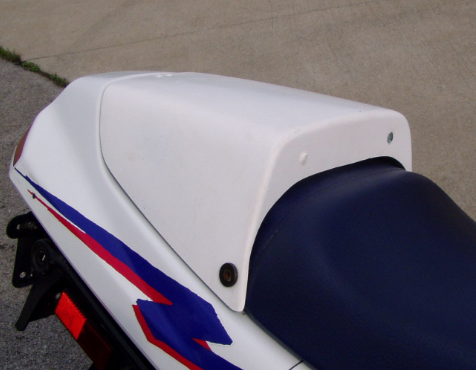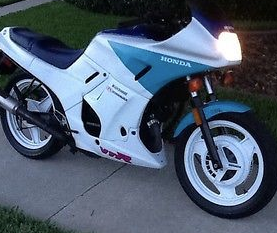 Don't these look freakin cool?
I wish to share with you guys the progress I'm making on replicating those items.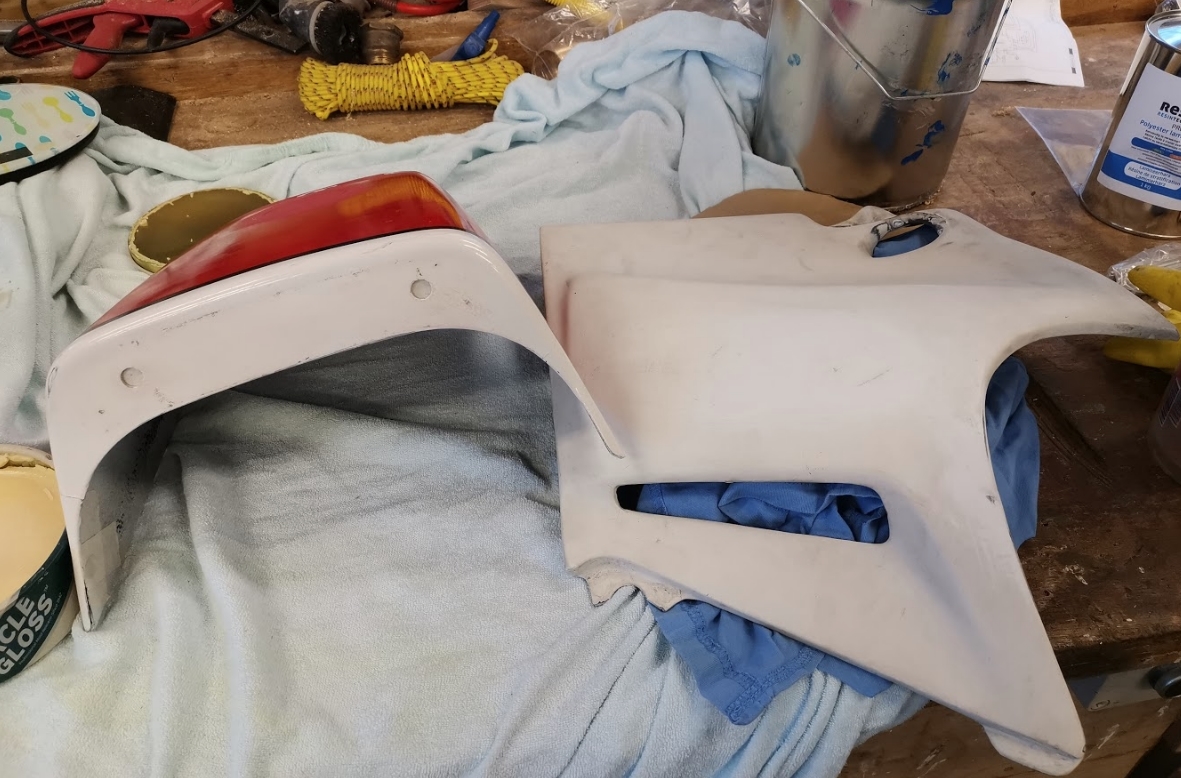 To prepare these parts for the mold making process I've removed the stickering and sanded down any chips in the paint. They were in pretty good shape but I want them to be as pristine as possible for the mold. The cushion has been removed and I've drilled out the rear metal clip.
The holes have been covered with painters tape from the inside, leaving an indent so that when the mold is done I can tell where the bolts and holes are supposed to be located.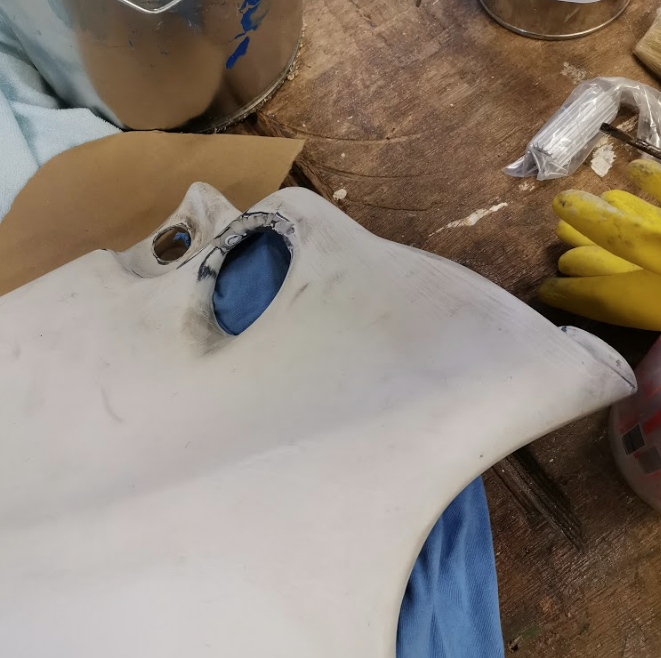 Also some parts had cracks and damage that required filling in with polyester composite putty.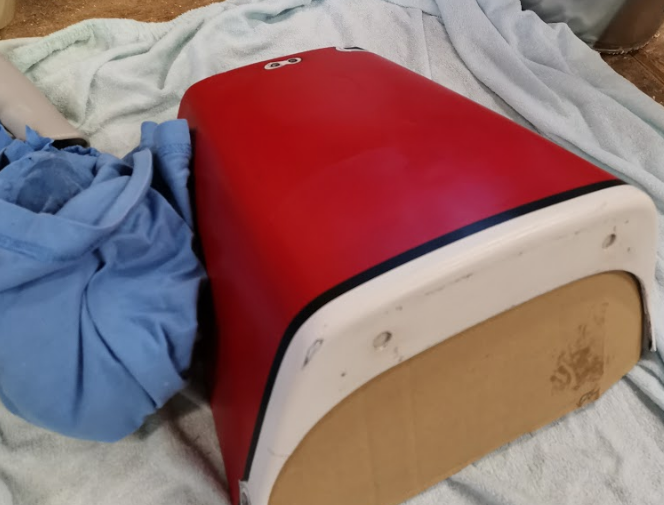 Hard to tell, but I've waxed the part with release agent wax, so that it will come out of the mold.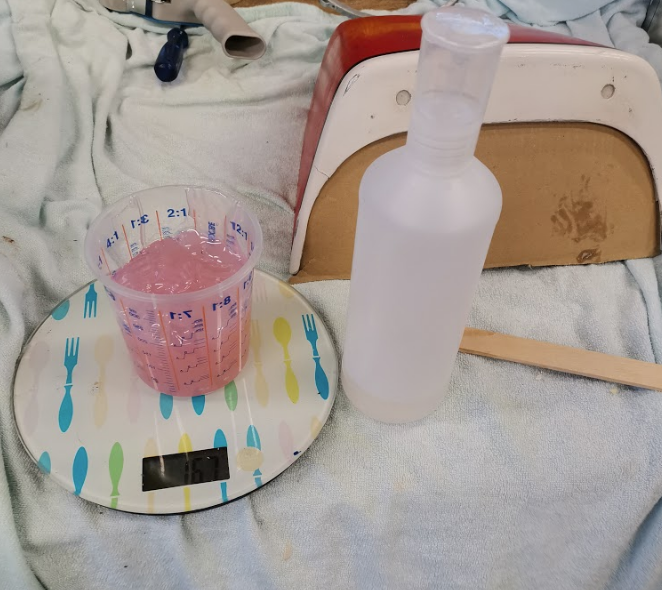 Now time to start mixing the Topcoat 100 to 2. For the first layer I'm using transparent topcoat that I've already had laying around.
You need to use Topcoat because it hardens out, normal gelcoat remains sticky (I've learned this lesson before)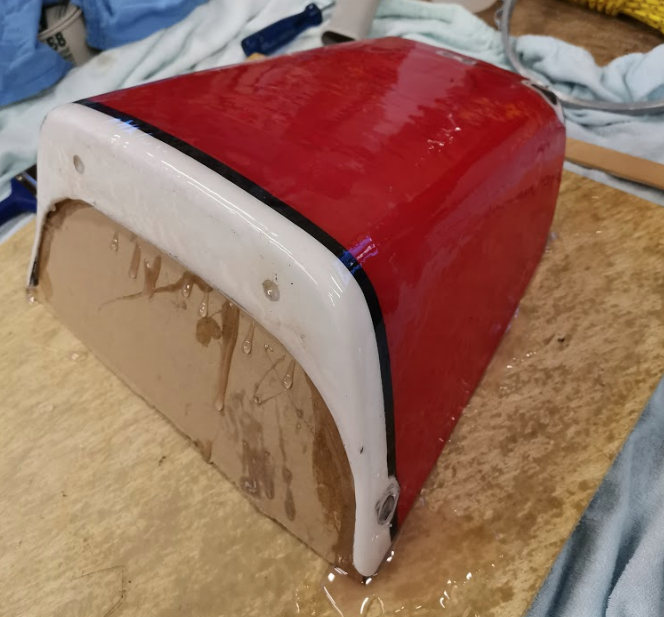 Here I have applied the first layer of Topcoat as its still drying out. Its still winter here so the hardening process takes a longer time because of the lower temperature, which is also why I've added more hardener than normal.
Better to be safe then sorry when it comes to hardener, with too little hardener I would be screwed as it would never dry.
After this I will re-apply another layer of coat to thicken the Coated layer. After that I will start laying the fiberglass for the main volume of the mold.
If you guys are interested in the end result of either of these items, let me know so I can anticipate. I've got both left and right engine covers, which I will start working on after I successfully replicated the solo seat because they are harder to pull off.
Hopefully I can work on this every weekend and give another update.
Materials:
-Plenty Throw away brushes (after one use they become useless)
-Rubber gloves (really hard to get polyester of your hands)
-Release Wax
-Mixings pots and sticks (also become useless very quickly)
-Polyester Topcoat and Blue Gelcoat (already had those laying around)
-Fiberglass mesh
-Resin composite for gluing the fiberglass
-Polyester composite putty (filled the fairing cracks)
-sanding paper
-Painters tape (closing off holes)
Overal a costly process, but the fairings are very rare and I'm very much looking forward
to see them put to good use in the VTR community hopefully. They just finish the retro vtr look for me.
All the best, Jan