Hey everybody. I had a broken leaky oilpan and thought I might just as well remove the exhaust while I'm at it and fix it up.
Have a quick question about some bolts.
(part 16:
https://static.motorcyclespareparts.eu/ ... onda-1.jpg
)
I'm looking here at parts 16 which needs to be replaced, which are supposedly the bolts that keep number 1 in place.
However, part 16 are just nuts and what I actually need are bolts. Otherwise there is nothing to attach the nuts to. More like the ones in the picture below as the exhaust was already installed like that.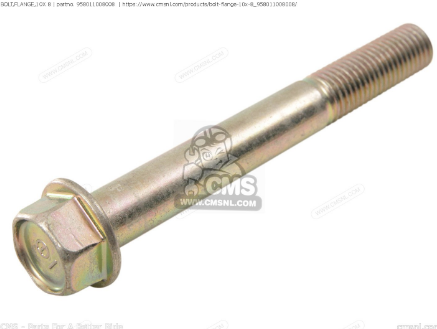 Any suggestions for the part number or how to reinstall the exhaust?
All the best, Jan