Bought this bike for parts for my own VTR, but It is unlikely I will use all of it of course. So feel free to make requests and I'll screw it loose for you.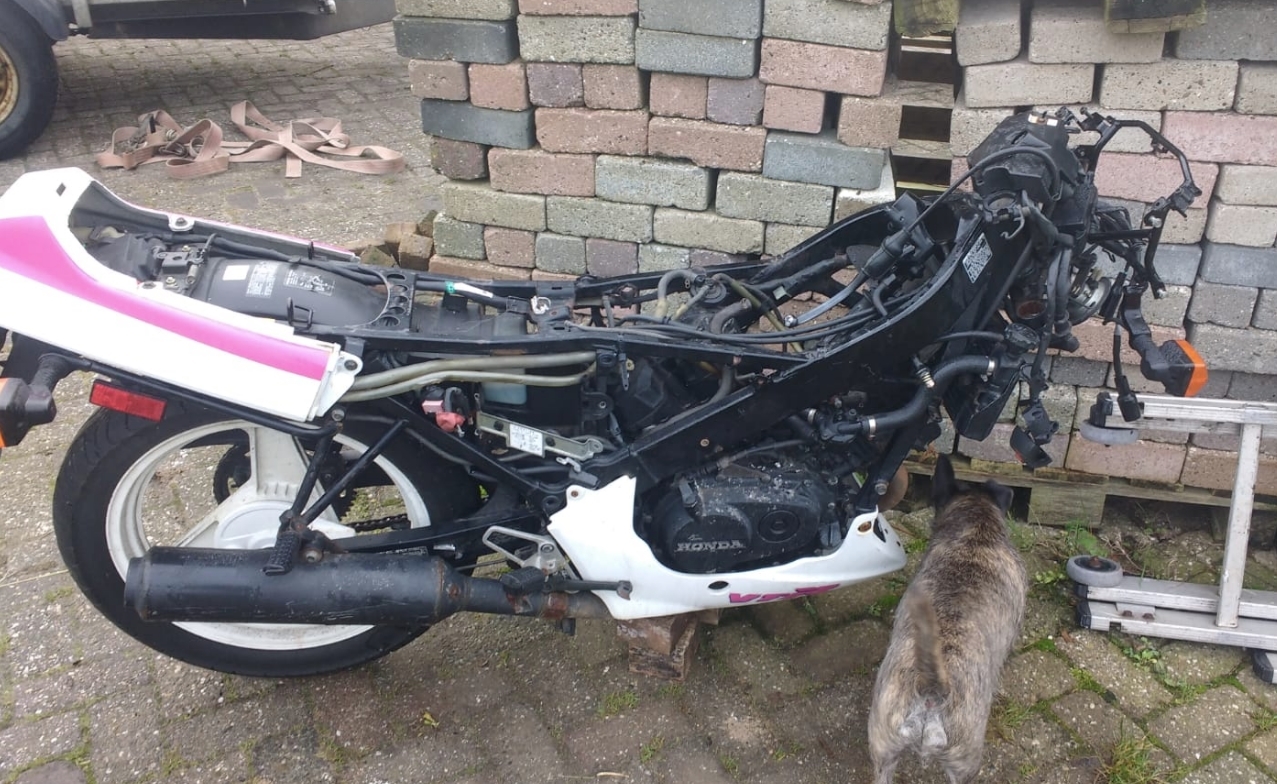 Not in the picture but also available:
-frontwheel
-gastank
-air filter
-seat
-fairings
-handle bars
engine has 18K miles on 'em according to the dashboard
So if you need anything, just drop it down in the thread and shoot me a pm where we handle the address and payment.
Parts already gone:
-rear blinkers
-left footstep
-front fork
-mirrors
-Cdi
-rear reflector
The little dog is not for sale